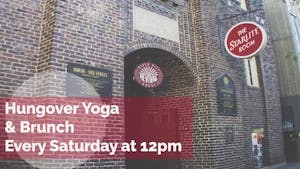 Hungover Yoga & Brunch
The Starlite Room- Temple
Come get bendy with our in house Yoga Teacher, Justine, and heal from the night before with yoga & brunch
Rough night? We have the perfect solution for you. Join Justine as she guides you, gently, through an afternoon yoga session that focuses on healing the parts of you that are regretting what happened last night. This is designed for all skill levels, all types of bodies, and all types of healing. Rather if you are new to yoga or just need a place to come roll around, we are are offering exactly what you need.
$15 for a one hour yoga session, eggs, bacon, & fruit salad.
Justine completed he initial YTT in 2013. Since then she has become increasingly interested in the healing potential of yoga, particularly in mental health and stress reduction. Studying restorative yoga, trauma sensitive yoga and adapting yoga for older adults have been a great source of joy. While she is frequently travelling abroad, there is always an anatomy book and a yoga mat in tow.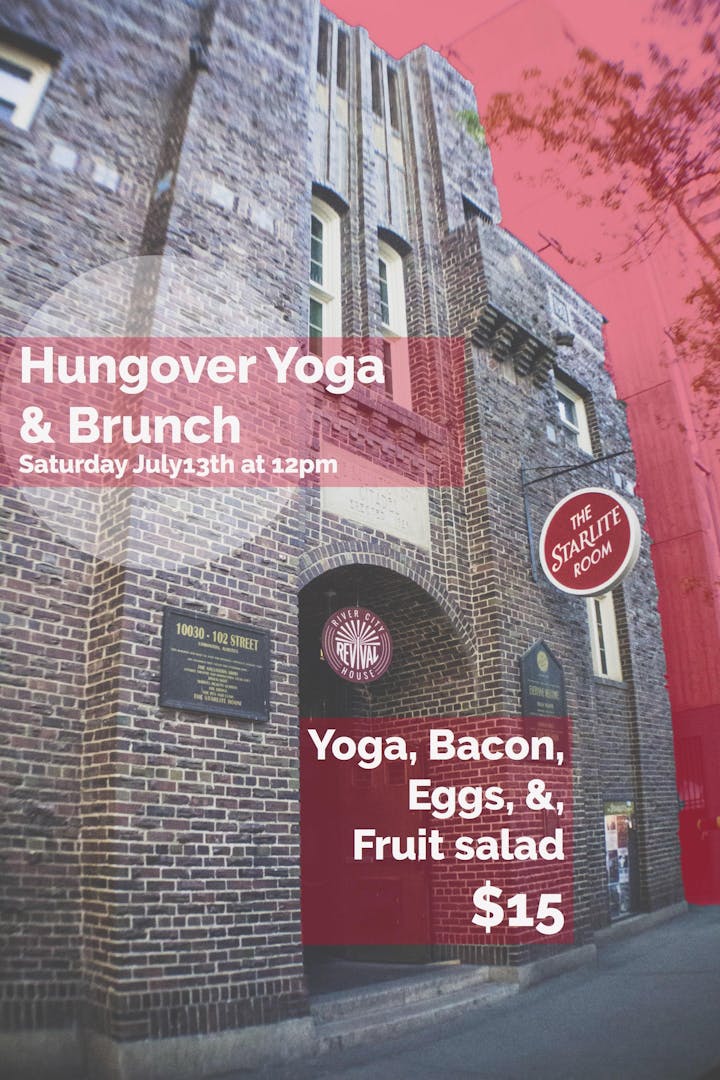 Venue Information:
The Starlite Room- Temple
10030 102 St NW
Edmonton, AB, T5J 0V6